Santa Rosa Junior College Southwest Santa Rosa Center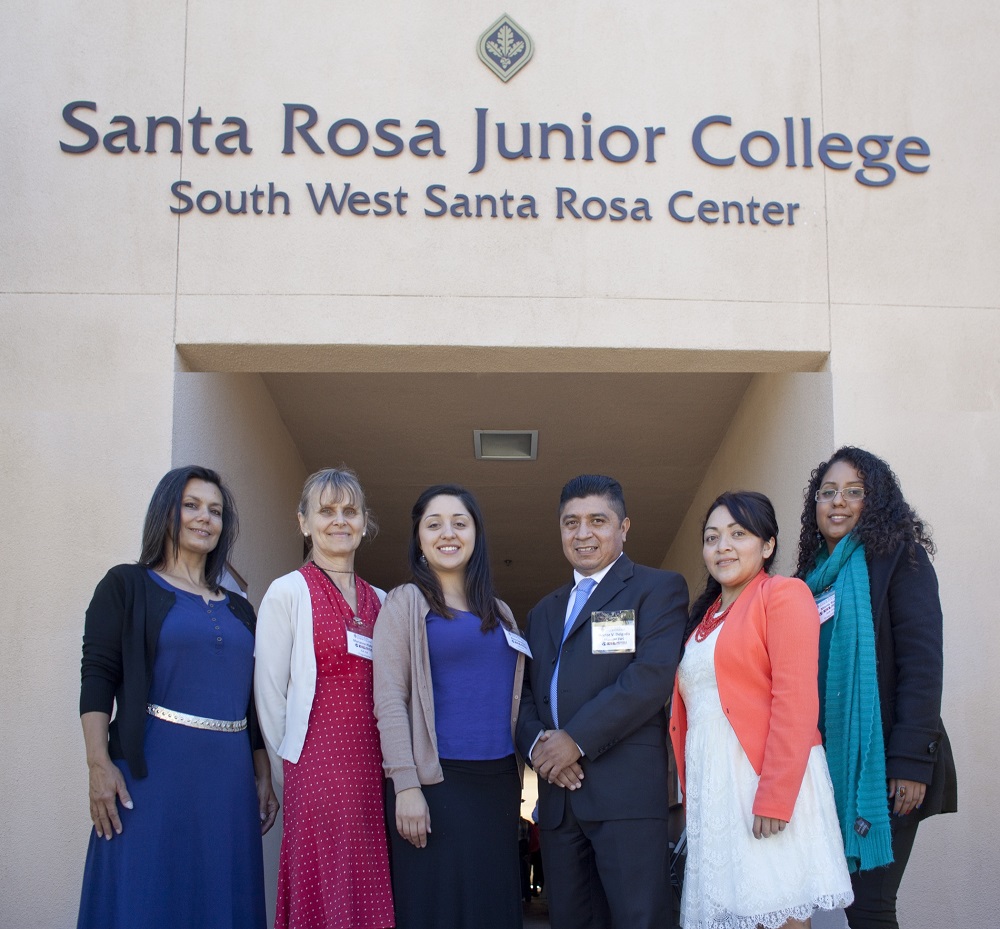 950 S. Wright Road, Santa Rosa, CA 95407
Contact Information
Hector Delgado
Manager, Southwest Santa Rosa Center
707-527-4229
swc@santarosa.edu
For questions related to ESL instruction:  call the ESL Department at 707-527-4382                 
Student Services Office Hours:
Monday through Thursday, 10:00 am - 7:00 pm
Friday, 8:00 am - 5:00 pm
June and July: Monday through Thursday, 8:00 am - 7:00 pm, closed on Fridays
Register now for Summer and Fall classes!                                          Register soon for 2019 Spring Classes!
Summer classes start June 18, 2018!                                                                                                                                        Open registration starts December 10, 2018!                                           
Fall classes start Monday, August 20, 2018!                                                                                                                        Spring classes start Monday January 14, 2019!
Class Offerings
Free non credit English as a Second Language (ESL) classes
College Skills (GED or Hi-SET Preparation Classes)
Community Education (Spanish Classes)
Spanish Literacy
Basic Computer Classes for English learners
Older Adult Classes (i.e. arts and crafts, computer)
Adult Education Classes
Class Schedules
Monday through Thursday 8:30-11:30 am, 1:00-4:00 pm and 6:30-9:30 pm
Friday/Saturday 8:30-11:30 am and 6:00-9:00 pm
Registration, Assessment and Orientation Services
Steps to Registration
Submit an SRJC admissions application at www.santarosa.edu/apply or visit our office.
Obtain a Student Identification Number (SID)
Schedule an assessment appointment
Obtain your placement results
Register in person or online through your student portal
Assessment Schedule
Noncredit ESL (English as a Second Language) Test Schedule:
To make an appointment, visit your 
Student Portal
 or contact our office at (707) 527-4229.
Tests take place at the Southwest Center in Room 112.
Arrive 15 minutes prior to the test start time to check-in. Photo I.D. is required to test.
| DATE/FECHA | DAY/DIA | TIME/HORA |
| --- | --- | --- |
| 11/27/2018 | Tuesday/Martes | 5:00 PM |
| 12/3/2018 | Monday/Lunes | 10:30 AM & 5:00 PM |
| 12/4/2018 | Tuesday/Martes | 5:00 PM |
| 12/11/2018 | Tuesday/Martes | 10:30 AM & 5:00 PM |
| 12/17/2018 | Monday/Lunes | 5:00 PM |
| 12/18/2018 | Tuesday/Martes | 10:30 AM & 5:00 PM |
|   |   |   |
| 01/08/2019 | Tuesday/Martes | 10:30 AM & 5:00 PM |
| 1/15/2019 | Tuesday/Martes | 10:30 AM & 5:00 PM |
| 1/16/2019 | Wednesday/Miércoles | 10:30 AM & 5:00 PM |
| 1/22/19 | Tuesday/Martes | 10:30 AM & 5:00 PM |
| 1/23/19 | Wednesday/Miércoles | 10:30 AM & 5:00 PM |
| 1/28/19 | Monday/Lunes | 5:00 PM |
| 1/29/19 | Tuesday/Martes | 10:30 AM & 5:00 PM |
| 3/4/2019 | Monday/Lunes | 5:00 PM |
| 3/12/19 | Tuesday/Martes | 10:30 AM & 5:00 PM |
| 3/25/19 | Monday/Lunes | 10:30 AM & 5:00 PM |